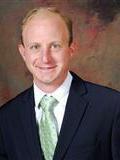 Alexander K. Meininger MD, a Board Certified Fellowship trained Orthopaedic Surgeon & Sports Medicine Specialist, is a Denver native and joined Steamboat Orthopaedic Associates, P.C. in 2013. His clinical experience includes arthroscopic reconstruction of complex knee, hip, shoulder and elbow disorders. He has special interest in knee ligaments, cartilage and meniscal injuries; care of the adolescent athlete, injury prevention and concussion.
After graduating Regis Jesuit High School, Dr. Meininger attended the University of Colorado at Boulder on scholarship. At CU he majored in Molecular, Cellular & Developmental Biology, received a minor in Biochemistry and skied competitively with the CU Freestyle Ski Team. Dr. Alex went on to Chicago where he received his medical degree from Rush University. He completed Orthopaedic Surgery residency at the University of Illinois in association with Illinois Bone and Joint Institute. Dr. Alex did his fellowship training in Sports Medicine at the prestigious University of Chicago. He has been Team Physician for the MLS Chicago Fire professional soccer team, the Chicago Sky WNBA Team, the University of Chicago, University of Illinois at Chicago and Concordia University collegiate athletes.
Dr. Alex is an Official U.S. Ski Team Physician. He is a consulting physician for SRAM, Velonews, The Journal of Competitive Cycling, Western Spirit Tours, Outerbike and the Big Mountain Enduro series. He is an accomplished author having written textbooks, book chapters and scientific articles widely published in the peer-reviewed literature. Dr. Alex is himself a competitive cyclist, avid skier and outdoorsman who enjoys spending time with his wife.
Special Interests: Sports Medicine, joint preservation, knee reconstruction, ligament, cartilage & meniscal injury, injury prevention, arthroscopic management of knee, hip, shoulder & elbow disorders; as well as pediatric and adolescent sports injuries.
Licensure: Colorado, Utah
Certification: Board Certified, American Board of Orthopaedic Surgeons, 2013.
Education:
Residency: Orthopaedic Surgery, University of Illinois Medical Center, Chicago, IL: 2010.
Fellowship: Sports Medicine, University of Chicago, Chicago, IL: 2011.
Sports Team Affiliations:
Professional Affiliations:
Western Orthopaedic Society
Mid-American Orthopaedic Association
Colorado Orthopaedic Society, Western Slope Chapter
Publications: Dr. Meininger has published and presented dozens of scientific articles and book chapters including a text dedicated to the Leg Pain in the Running Athlete. His research has been selected for presentation on the national, regional and local levels by his peers.
Research Interests: Sports injury prevention, ACL tears, rotator cuff tears
Physician Education: Dr. Meininger is active as an Associate Master's Instructor of Arthroscopy volunteering regularly with the Arthroscopy Association of North America (AANA) to enhance surgeon training in arthroscopic techniques. He has been selected as an Emerging Leader by his peers among the prestigious American Orthopaedic Association. He is an active committee member for AANA and a reviewer for the scientific journal, Arthroscopy.
Community Education: Dr. Meininger has written numerous articles on sports related topics for national publications such as Velonews among others. He is passionate about orthopaedic sports medicine and you may encounter his lectures, radio programs or newspaper headlines.